Classic 'Small Ogee' Cornice 23
Dimensions: Height: 4cm, Projection: 2.3cm, Length: 200cm.
Description: A small, ogee with extra detail shaped coving profile, ideal for small rooms like bathrooms and toilets.
Matching Products: Classic Railing 1, Classic Skirting 11, Ceiling Roses 1 or 4.
Adhesives: See below. Fix Extra coverage: 80ml: 60m, 310ml: 225m.
Want help or to ask about samples? Call us on 0121 449 8525
Recently Viewed Products
Classic 'Small Ogee' Cornice 23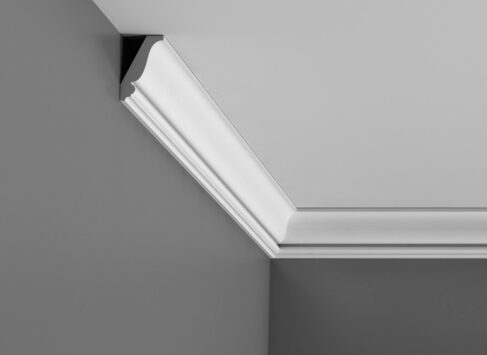 Classic 'Small Ogee' Cornice 23
Height=4 cm
Projection=2.3 cm
Length=200 cm
£

8.95 inc VAT