Classic Cornice 32 Flex
Dimensions: Height: 8cm, Projection: 8cm, Length: 200cm.
Minimum Radius: 3.6m. (This is the tightest curve that the flexible product will bend to. If you are unsure, please give us a call.)
Description: A new Cornice for 2022, designed to be a more compact version of the Bestseller Classic Cornice 7. Suitable as coving in traditional and contemporary settings. A flexible option is available, too.
Matching Products: Classic Railings 3, 4 & 8, Classic Skirtings 3 & 7 and Ceiling Roses 9, 12 or 17
Adhesives: See below. Fix Extra coverage: 80ml: 42m, 310ml: 150m
Want help or to ask about samples? Call us on 0203 146 4000
Recently Viewed Products
Classic Cornice 32 Flex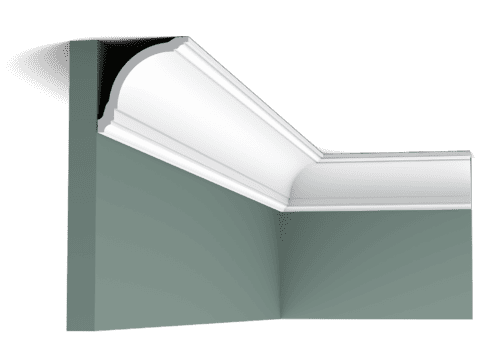 Classic Cornice 32 Flex
Height=8 cm
Projection=8 cm
Length=200 cm