Classic Railing 18 Flex
Dimensions: Width: 2.5cm, Projection: 0.8cm, Length: 200cm.
Minimum radius 1 (eg. curved wall): 0.4m
Minimum radius 2 (eg. archway architrave): 3.1m
NB. This is the tightest curve that the railing will bend to. Railings will always bend less 'up and down' (eg. around an archway), than backwards and forwards. If you are unsure, give us a call.
Description: A small and intricate railing with an Ogee shape, bringing subtle detail to any room. The smallest version of Classic Railing 16 & 19.
Adhesives: See below. Fix Extra coverage 80ml: 70m, 310ml: 250m.
Want help or to ask about samples? Call us on 0203 146 4000
Recently Viewed Products
Classic Railing 18 Flex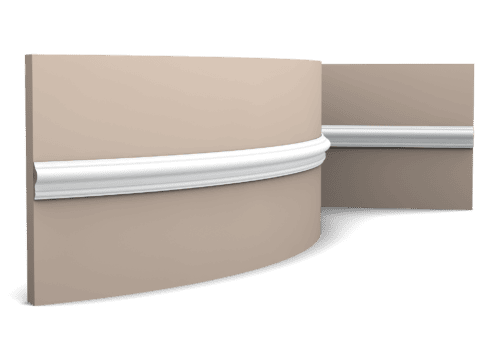 Classic Railing 18 Flex
Height=2.5 cm
Projection=0.8 cm
Length=200 cm
Min. radius 1 = 0.4m
Min. radius 2 = 3.1m