Steps 'Pelmet' Cornice 9
Dimensions: Height: 5cm, Projection: 9.3cm, Length: 200cm.
Description: One of the new Low Cost Alternatives added to the Pelmet Steps Cornice range. Chamfered edges create a subtle shadowline.
Matching Products: See this Steps Collection and Contemporary Ceiling Roses range.
Adhesives: See below. Fix Extra coverage: 80ml: 20m. 310ml: 65m.
Want help or to ask about samples? Call us on 0203 146 4000
Recently Viewed Products
Steps 'Pelmet' Cornice 9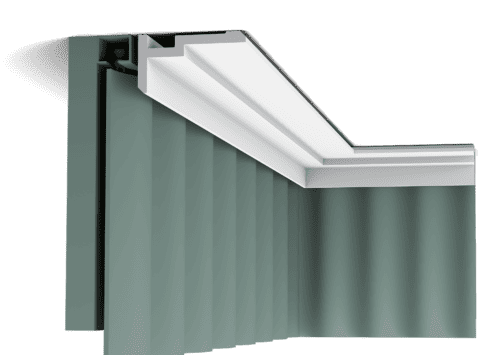 Steps 'Pelmet' Cornice 9
Height=5 cm
Projection=9.3 cm
Length=200 cm
£

49.65 inc VAT