Steps Skirting 4 Flex
Dimensions: Height: 8.3cm, Projection: 2cm, Length: 200cm.
Minimum radius: 0.4m
NB. This is the tightest curve that the product will bend to. If you are unsure, please call us.
Description: A new and smaller sized addition to the Steps range, with a simplified '2 step' design.
Matching Products: See Contemporary Ceiling Roses range.
Adhesives: See below. Fix Extra coverage: 80ml: 70m, 310ml: 200m.
Want help or to ask about samples? Call us on 0203 146 4000
Recently Viewed Products
Steps Skirting 4 Flex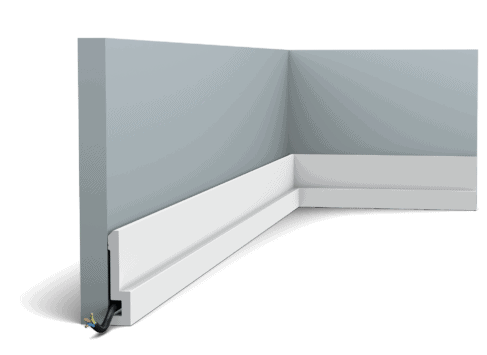 Steps Skirting 4 Flex
Height=8.3 cm
Projection=2 cm
Length=200 cm